"Failing to Plan is Planning to Fail"
It's coming to the end of the year, and to a time when many of us set our business goals and plan out the year ahead.
Yet how many small business owners actually achieve the goals they set?  The figures are striking and disturbing.  70% of UK businesses struggle to survive, turning over far less than £100,000 per employee per year. 
That's simply not sustainable.

 

Nor does it serve your mission. 
If you have a mission and an important message to get out to the world, not getting that message out in a powerful, authentic and PROFITABLE way does not serve you.  It doesn't serve your vision.  It doesn't serve those very people you know you are here to serve. 
Getting your Message to Millions Means Mastering Online Marketing. 
Firms that get 40% or more of their leads online grow faster and are more profitable.  There is no other — and no easier — way to realise your vision.
And yet, 91% of the business owners we polled said they were confused by online marketing.
Confusion leads to paralysis.  To feeling helpless.  And doing NOTHING.
Or setting up that wonderful yearly plan…. And not knowing how to implement it easily.  It's all too time consuming and expensive and hard.  Social media done wrong can be a huge waste of time and money.  List building is not as easy as some would have you believe.
But It doesn't need to be hard or wasteful if you plan right, right from the start.
You have a BIG VISION.  A BIG VISION needs a simple plan that you can EASILY put into practice. 
A plan that meets your business and personal outcomes easily, without the hassle, without being an almighty waste of time and money.

A plan that will get your message out to millions and bring the right prospects and clients to you consistently. 

A plan that plays to your strengths and minimises your weaknesses
Here's how to set it up — and set yourself up to succeed in the next 12 months.  Check out your A.S.S.E.T.'s.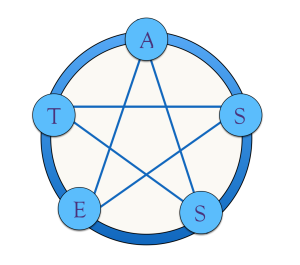 Assess Your Current Situation

Set Your Strategic Goals

Schedule Your Promotions

Execute your Plan

Test & Refine your Campaigns
Today we'll look at the first of these — Assessing your Current Situation.  It's all about getting REAL.
Over the course of the next 2 weeks, you'll discover the other 4 steps to uncover your A.S.S.E.T.s and get your marketing campaigns set up for success next year.
Step 1

 

Assess Your Current Situation
Where are you now?  Warts and all.
Be precise.  This is not a time to paint over the cracks.  Your unconscious mind knows when you're faking it, and won't believe you.  And without that powerhouse behind you, you will struggle to achieve your goals.
If you are just starting out, take a really close look at your personal finances.  What money do you have to get your business off the ground?  How long can you fund your business before you run out of cash?  Then consider the following questions.  What do you need to invest in this year to establish yourself and your business?
If you are in business,  go back over your performance for the past 12 months, month by month. 
Who have you Reached and worked with? What is the size of your list?

 

How many new prospects and clients have your brought in month by month over the past year?
What Revenue have you made?

 

Your key products/services and their price points.

 

How many of each have you sold?

 

Your revenue and profit, month on month.

 

You may find that your business is cyclical.

 

There are times when business is good, and times when it's slow.

 

This is incredibly useful in planning your promotions for this next year. 
What promotions have you put in place?

 

How effective were they? What did you learn?

 

What will you do differently this year?
What Relationships do you already have with people of influence in your area? Any joint venture or affiliate agreements in place?

 

What communities do you belong to, which have you created?

 

How large are they? How relevant are they to your vision and mission?
Your Reputation… How well known are you right now? How credible are you to those who know and work with you? What measures have you taken or put in place to protect your reputation?
What Research have you done? How well do you know your audience, and where to find them online?

 

What products and services do you offer and how well do they meet your client's most pressing wants and needs?
Get clear on all of these numbers. It's your baseline.  Put them into a spreadsheet.  Take an objective look at them without any emotion, and decide what you want to do in the next 12 months to improve on them.